We are for the Underdog!
Formed in July 2011, Manitoba Underdogs Rescue is a charitable non-profit organization based out of Winnipeg, Manitoba. We are 100% volunteer run and foster home based. Our mission is to rescue, rehabilitate, care for, and ultimately seek out permanent and loving homes for abandoned, stray and surrendered dogs.
THIS MONTH's DIAMOND IN THE RUFF: Timber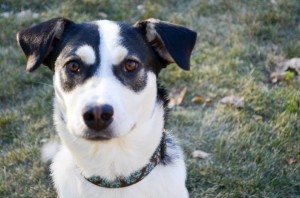 Timber "discovered" MUR when the team drove out to his reserve. He was so determined to get a forever family for himself, he wouldn't let them leave without him. He is approximately one year old. He gets along well with female dogs and loves to play tag with his foster siblings but he is very fast, so they haven't caught him yet. He is a fairly active boy and is just learning that a crate is a good place to be. He is fully housetrained and loves to be loved. Click here for more information on Timber!