Browse our merchandise available for purchase! 100% of proceeds from every sale help our organization rescue, rehabilitate and rehome animals in need.
To order your merchandise, visit us at our upcoming events, or email us at merch@manitobaunderdogs.org.
Shipping: $3.00 for one; $1.00 for each additional.
Bumper Magnets $5.00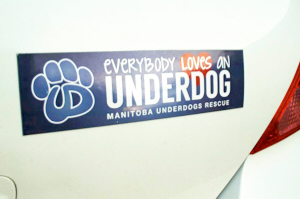 Pick-up only. Outside of Winnipeg? Please email.