---
HOW TO HELP
We are a registered charitable organization! This means we can offer tax receipts for all donations over $20. Our charitable number is 820283331RR0001. All monetary donations made to the rescue are used for veterinary care, supplies, and other expenses incurred when we bring an Underdog into care. Each donation, no matter the amount, is greatly appreciated.
---
---
DONATE NOW
---
---
Send a safe and secure donation online via PayPal to provide immediate funds for Underdogs in urgent need. If your donation is for a specific Underdog, project, cause, or initiative, please note this in the "comments" section when making your donation.
---
Subscribe to being a monthly donor, and make your donation one that our organization can count on throughout the year! Monthly donations can be in the amount of $10, $25, $50 or $100.
---
Quickly and easily send funds online through online banking. Please remember to send your name, mailing address, and answer to the security question to the same email address provided below. Without this information, we cannot accept the transfer and will not be able to issue a tax receipt.
Email address:
info@manitobaunderdogs.org
---
Don't like donating online? Mail a cheque, payable to Manitoba Underdogs Rescue, to the following address:
Manitoba Underdogs Rescue
23-845 Dakota Street
Suite #382
Winnipeg, Manitoba R2M 5M3
---
---
DONATE DIRECTLY TO OUR BILLS
Please be sure to leave your name, phone number, and mailing address with the veterinary hospital for tax receipt purposes.
DAKOTA VETERINARY HOSPITAL
Over the phone: 204-255-8811
In person at: Unit G – 1026 St. Mary's Road
Hours of operation:
Monday from 8:00am – 8:00pm
Tuesday from 7:30am – 8:00pm
Wednesday from 7:30am – 8:00pm
Thursday from 7:30am – 8:00pm
Friday from 8:00am – 5:00pm
Saturday from 9:00am – 5:00pm
Closed on Sundays
PEMBINA VETERINARY HOSPITAL/WINNIPEG ANIMAL EMERGENCY
Over the phone: 204-452-9427
In person at: 400 Pembina Highway
Hours of operation:
Always open (24/7, 365)
---
WISH LIST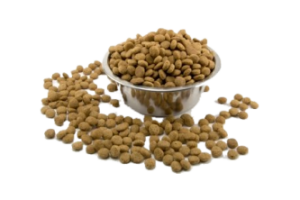 PUPPY & DOG FOOD
We are always in need of food, especially puppy! Our preferred brands are Costco's Kirkland line and Pet Valu's Performatrin line (we try to stick to the same foods to avoid upset tummies).
KENNELS & CRATES
The majority of our foster homes work full time jobs so they kennel train their fosters to keep them safe, and to aid in housebreaking. We can use wire or plastic kennels of all sizes, but are mostly in need of the medium-large sizes.
COLLARS & LEASHES
To keep our foster dogs just a little bit safer, we use martingale collars to prevent them from slipping out of collars if they become scared or spooked. These collars are available at most pet stores, in a variety of colours and sizes.
---
---
Contact us at supplies@manitobaunderdogs.org to donate any of the items above!