---
Become A Foster
Because we do not have a shelter, we rely solely on fosters to provide a safe and loving temporary home to help prepare our Underdogs for adoption. Fostering a rescued pet is a rewarding experience, in particular when you witness a sad, scared or disheartened animal transform into a trusting, happy and loyal companion through the love, care and patience provided from their foster home.
---
---
COMPLETE AN APPLICATION
We'll need you to complete our foster application below. As a foster, you are responsible for the daily care of our Underdogs, so we make sure to collect a bit of information on our foster homes. This will just take a few minutes to fill out and submit. Please fill out the application completely.
---
HOME VISIT
Next, our Underdogs team we will be in contact with you to set up a time for a home visit. A home visit is a simple check to make sure that the dog is going to a good space. We will check for things like fenced yard, where the dog will be sleeping, etc. At this time, our foster contract must be signed.
---
FINAL APPROVAL
After approval from the home visit, we will be in touch about your new foster dog. You will be given contact information for important rescue contacts such as our Food/Supply Coordinator, Adoptions Coordinators, Vettinger Manager, etc. Remember- a new foster will take time to settle in so please don't be alarmed if they are nervous or have accidents. Please contact us with any concerns or issues you are having and we will do our best to help you work through them.
---
The Perks
---
Fostering has many benefits for you, your family and the rescue animals.
RESCUE ANIMALS
Get a second chance at life.
Learn what it is means to be loved.
Learn how to live with a family while waiting for adoption.
Get positive interactions with humans and other pets.

FOSTERS
Save an animal in needs' lives.
Enjoy the company of the foster pets.
Prepare rescued animals for their forever homes.
Feel the satisfaction of making a difference in the lives of animals.

YOUR FAMILY
Learns compassion, patience, and responsibility.
Resident pet(s) enjoy companionship of a foster pet.
Helps save lives while finding the perfect fit, if your family is looking to adopt.
Can enjoy the rewards of having a dog without the commitment of ownership.

---
---
YOUR JOB AS A FOSTER
Fosters open their home to provide basic pet care and love until adoption. We expect our foster homes to:
A safe and loving home environment where the dog or cat is part of the family.
Have a fully fenced yard or rescue-approved way of containment.
Provide basic training and socialization (e.g. crate training, basic obedience).
Exercise the pet appropriately (e.g. walks, playing ball).
Provide up to date information on the pet's behaviour and training status.
Meet with potential adopters in a timely fashion.
Transport their foster pet to and from adoption fairs, medical appointments, photoshoots and other events.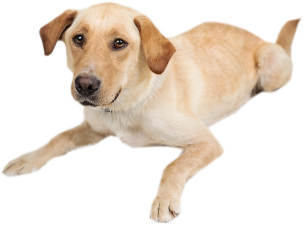 OUR JOB AS A RESCUE
Manitoba Underdogs will provide everything needed to keep your foster happy and healthy. This includes appropriate food, a collar & leash, a kennel and toys/treats when available. Any and all vetting expenses for your foster pet(s) is covered; you are never required to pay out of pocket.
We do our best to match each foster dog with an appropriate foster home. If, for whatever reason, you're unable to continue fostering, our team will find another foster home as quickly as possible.
Our foster team will ensure you're feeling comfortable and confident as an Underdogs foster, and will provide training advice as needed. Our vetting team will answer any questions regarding your foster's health, including vaccinations, alteration and deworming. Our adoptions team will screen and coordinate potential adopters and will always appreciate your insight regarding adoptive homes for your foster pet(s).
Our dedicated team of volunteers is always available over Facebook, telephone or email. If you have any questions, concerns or need advice, we are here to support you!

---
---
APPLY TO FOSTER NOW